April Variations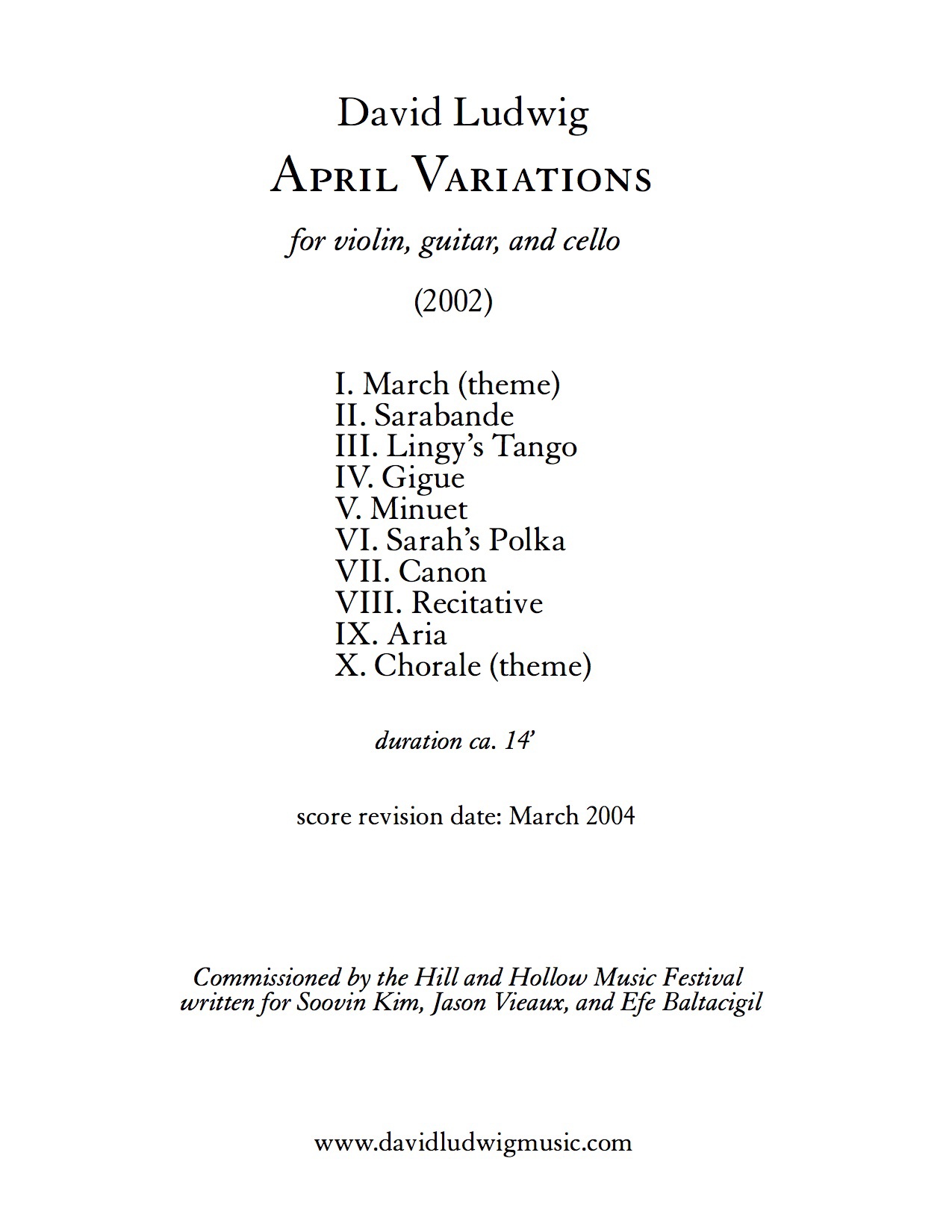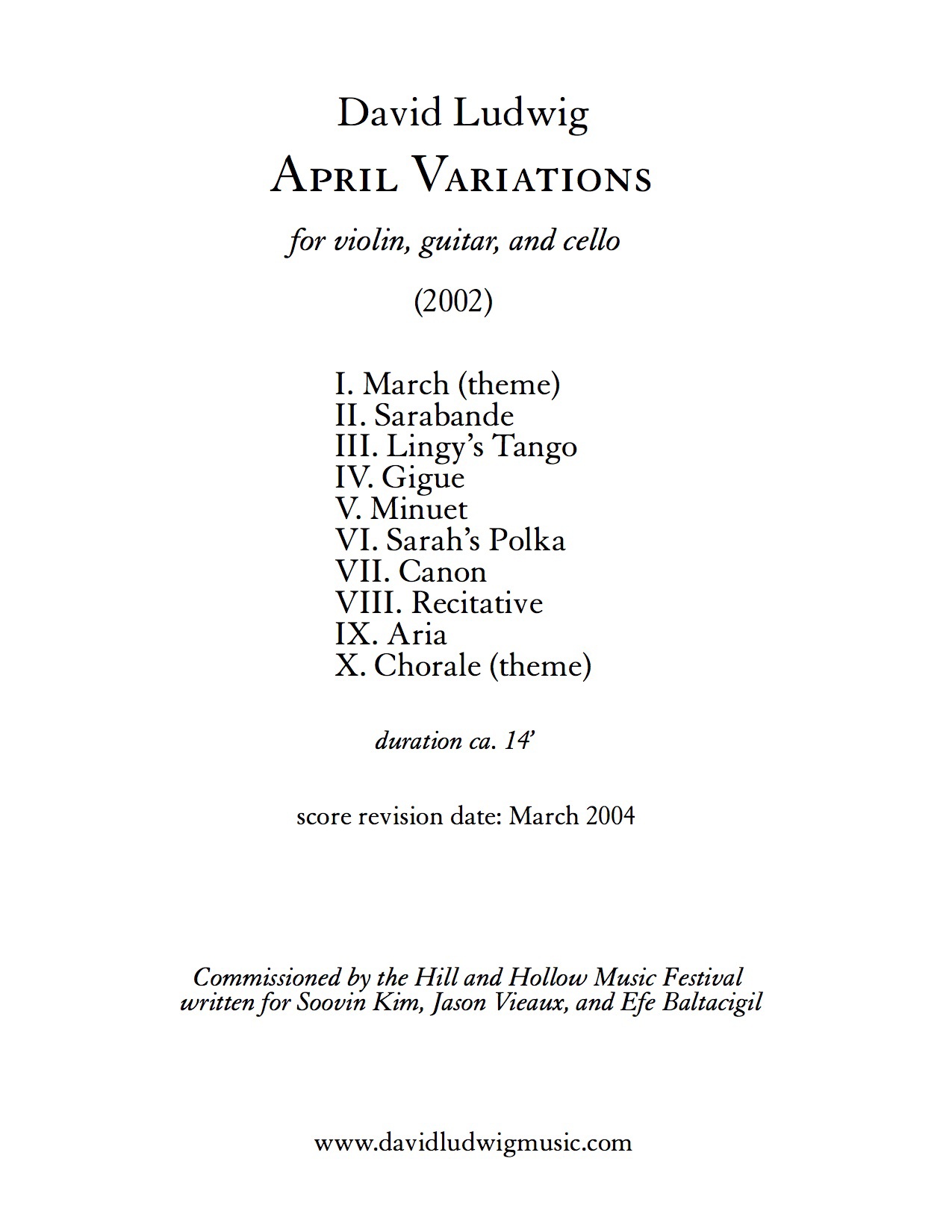 April Variations
April Variations (2002) for violin, guitar, and cello – 14'
–Commissioned by the Hill and Hollow Festival, Saranac, NY
–Premiered by Soovin Kim, Jason Vieaux, and Efe Baltacigil
Digital Order (PDF Download- Score Only)
Program listing
April Variations, for violin, guitar, and cello (2002)
I. March (theme)
II. Sarabande
III. Lingy's Tango
IV. Gigue
V. Minuet
VI. Sarah's Polka
VII. Canon
VIII. Recitative
IX. Aria
X. Chorale (theme)
Program Notes
The genesis of "April Variations" lies in an Argentine children's song that I got to know and love.
Mirad que viene bella, risuena, y gentile,
La dulce primavera, con sus colores mil.
Las aves ya despiertan trinando sin cesar.
El cardenal repite su canto matinal.
(Look! the beautiful, pleasant and gentle spring is coming,
with its thousand colors.
The birds are now awakening, trilling without ceasing;
the cardinal repeats its morning song.)
I like the words very much, but the melody itself is what really moves me; it is simple, but interesting, and it leaves itself open to many musical interpretations (like so many wonderful children's songs do).

The structure of the work is based upon the instrumentation itself. Every possible combination of the three instruments is represented, from solo to trio. The final violin solo into the tutti chorale finishes the palindromic architecture of the music. The theme of the children's song that is introduced in the very beginning is subject to all sorts of alteration that will make it more or less recognizable to the listener depending on the nature of the variation.

I was able to dedicate some of the movements to good friends, and a favorite cat.
Press Quotes
"April Variations" was premiered in 2002 by Soovin Kim, Jason Vieaux, and Efe Baltacigil. It was commissioned by the Hill and Hollow Chamber Music Series. Ludwig, who serves on the composition faculty of Philadelphia's Curtis Institute of Music, deserves his growing reputation as one of the up-and-comers of his generation. His final contribution to the series for this year was "April Variations," dating from 2002. Cast in 10 extremely brief movements played continuously, the suite consists of variants on an Argentinean folksong and is cast in such forms as a march, saraband, tango, canon and a concluding chorale. Saturday's performers savored this accessible, cannily crafted music to ingratiating effect. –Chicago Tribune