Dances of Light – (violin, viola, cello, 22')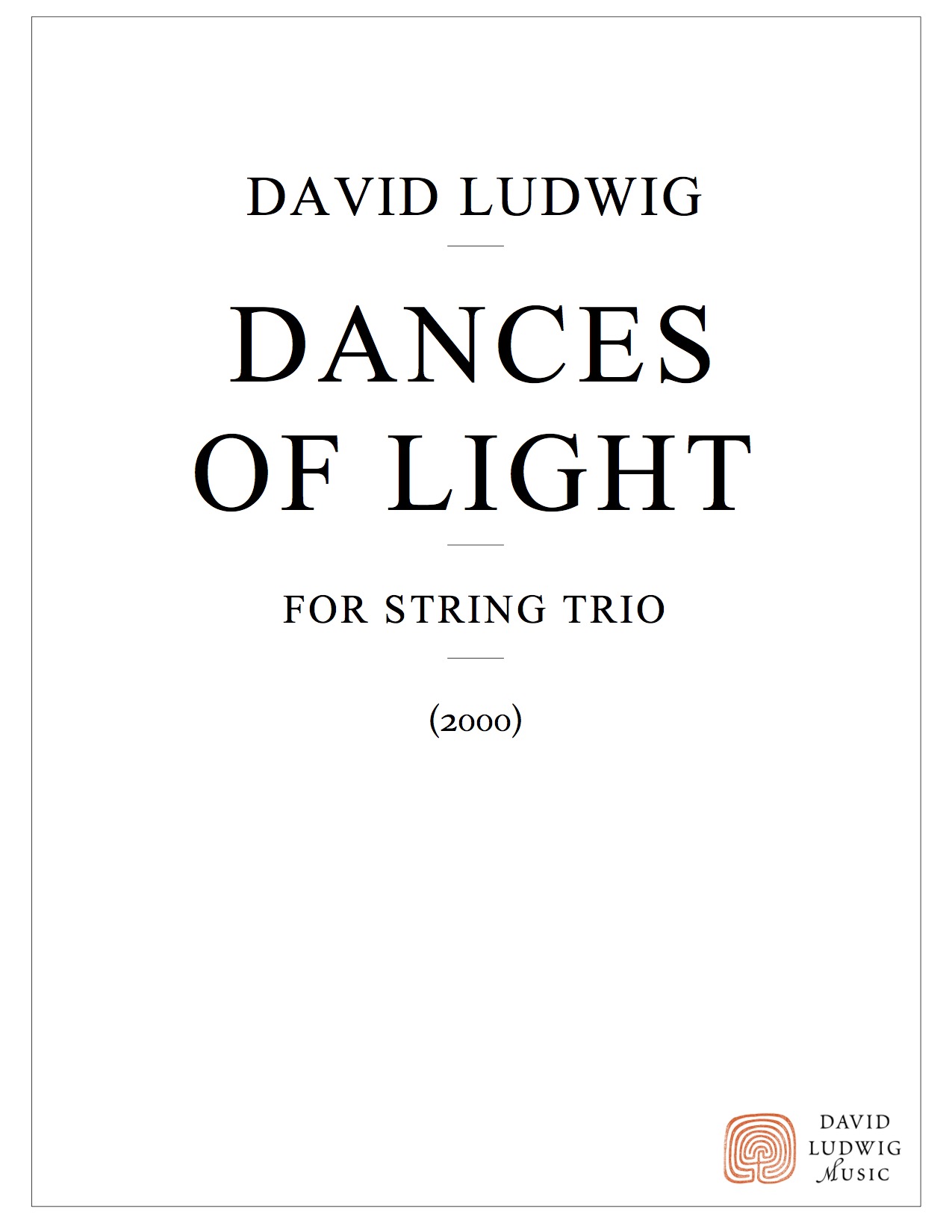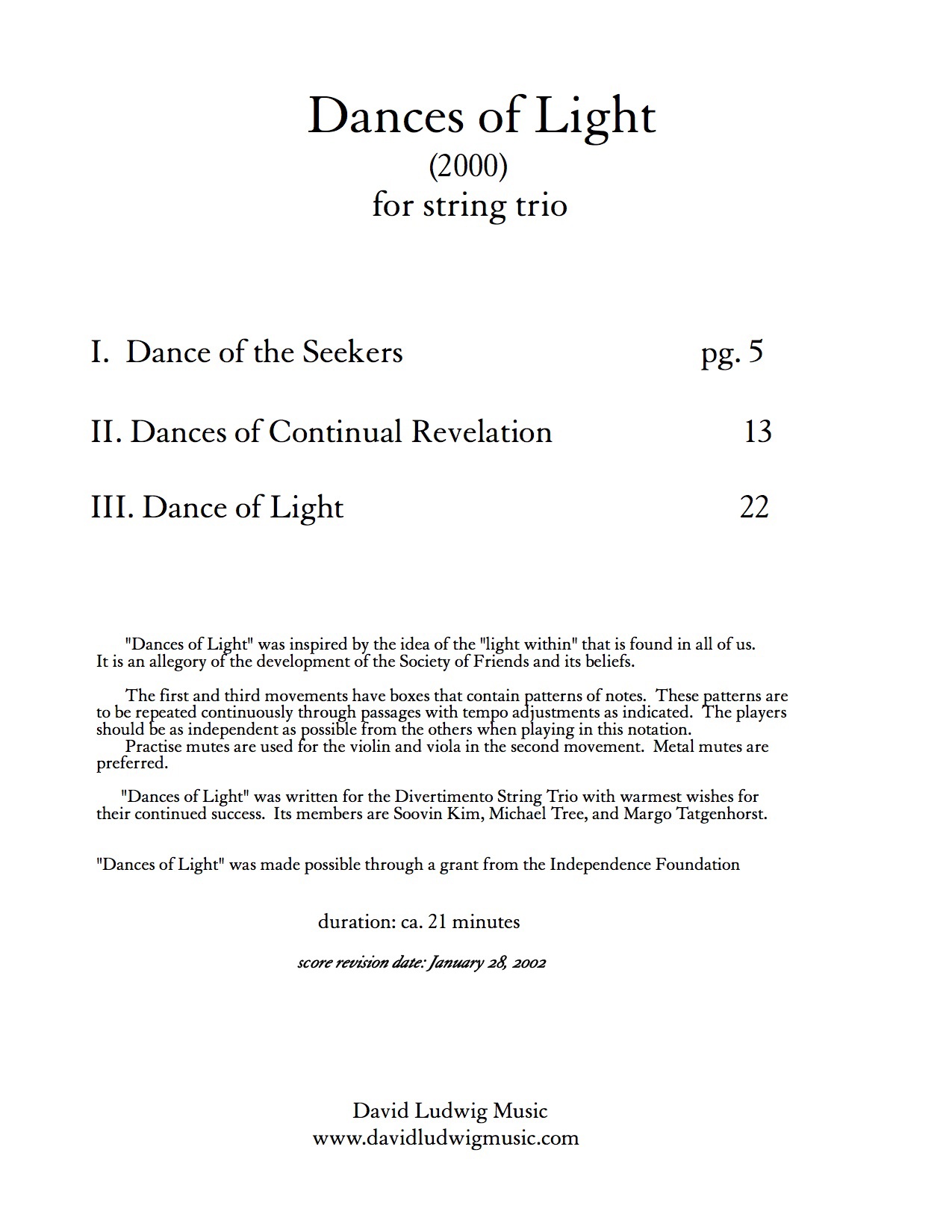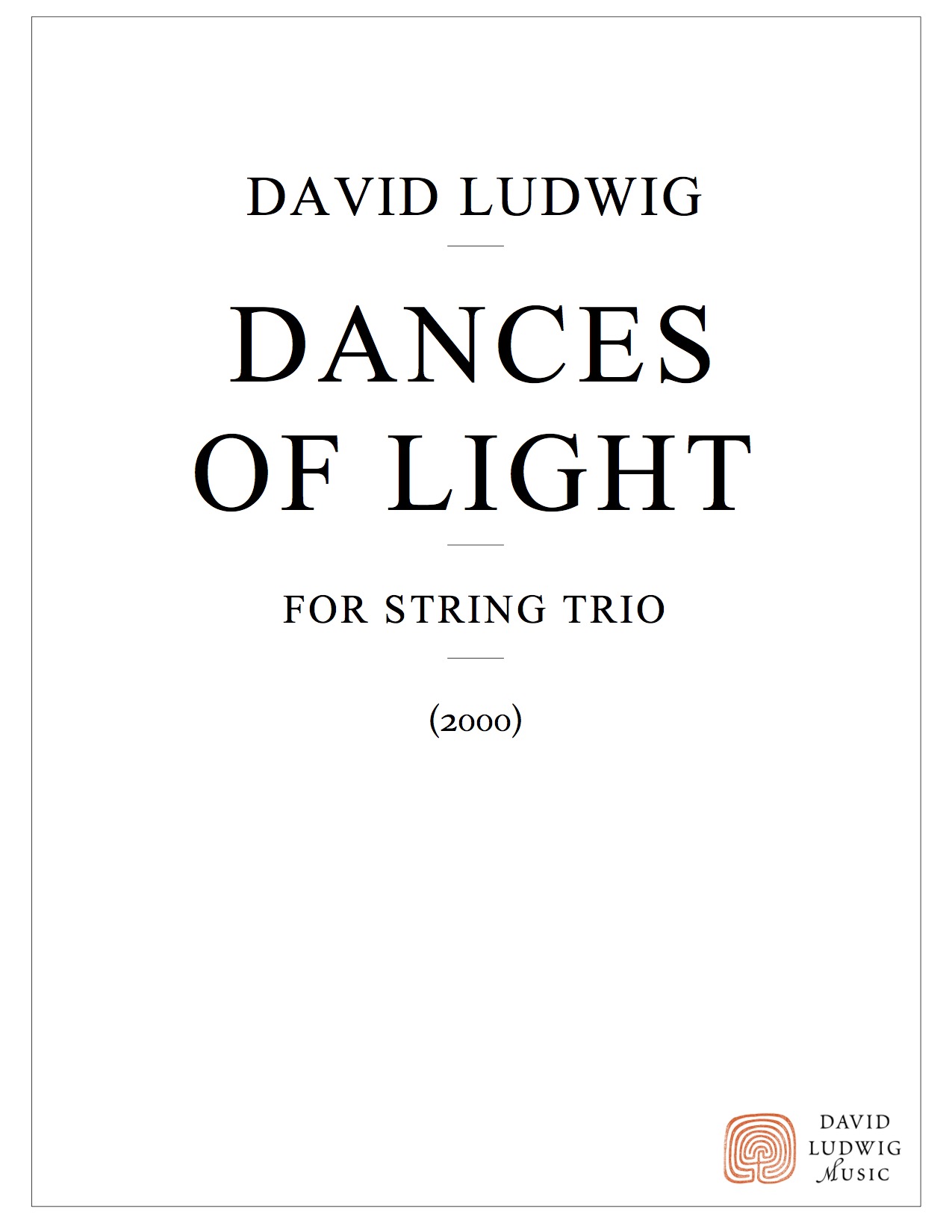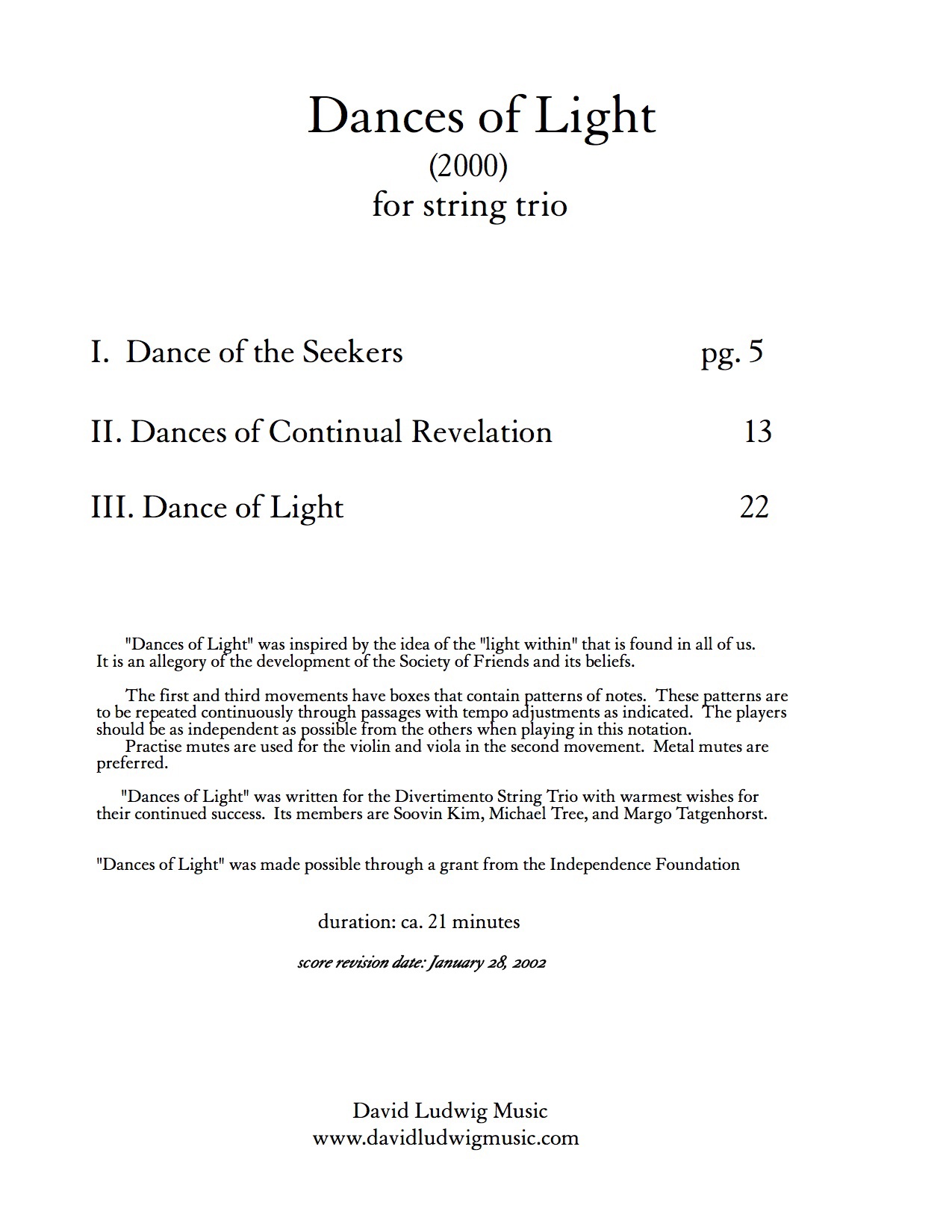 Dances of Light – (violin, viola, cello, 22')
Dances of Light (2000) for string trio – 22'
–vln, vla, vcl
–Commissioned by the Divertimento Trio: Soovin Kim, Michael Tree, and Margo Drakos
–Premiered on the Schneider Series of the NY String Seminar
Digital Order (PDF Download - Score Only)
Program Notes
"Dances of Light" was inspired by the idea of the "light within" that is found in all of us. It is an allegory of the development of the Society of Friends and its beliefs. Having grown up in part in the Quaker tradition, I was inspired to write this piece in tribute to my new home in Philadelphia. The music journeys from the searching of the soul to ultimate revelation in the inner light, offering a message of pacifism and tolerance fundamental to Quaker belief. The second movement is a set of variations on the hymn "As We Leave This Friendly Place," a favorite in meeting houses before the meeting service. It begins in chaotic dissonance, but finds solace in a final tonal rendition of the hymn at the end of the movement.
"Dances of Light" was written for the Divertimento String Trio with warmest wishes for their continued success. Its members are Soovin Kim, Michael Tree, and Margo Tatgenhorst.
"Dances of Light" was made possible through a grant from the Independence Foundation and was premiered at the Philadelphia Chamber Music Society.