Three Yiddish Dances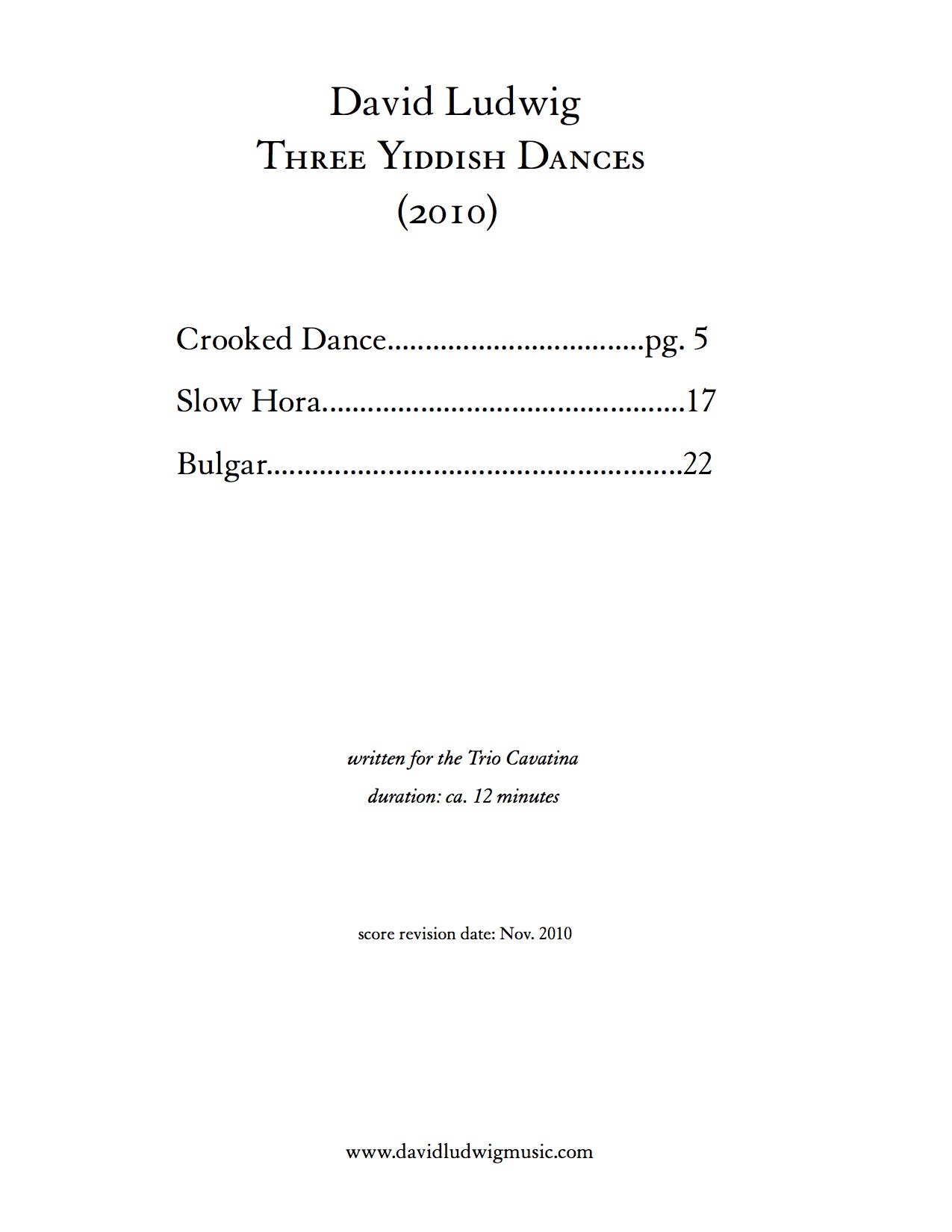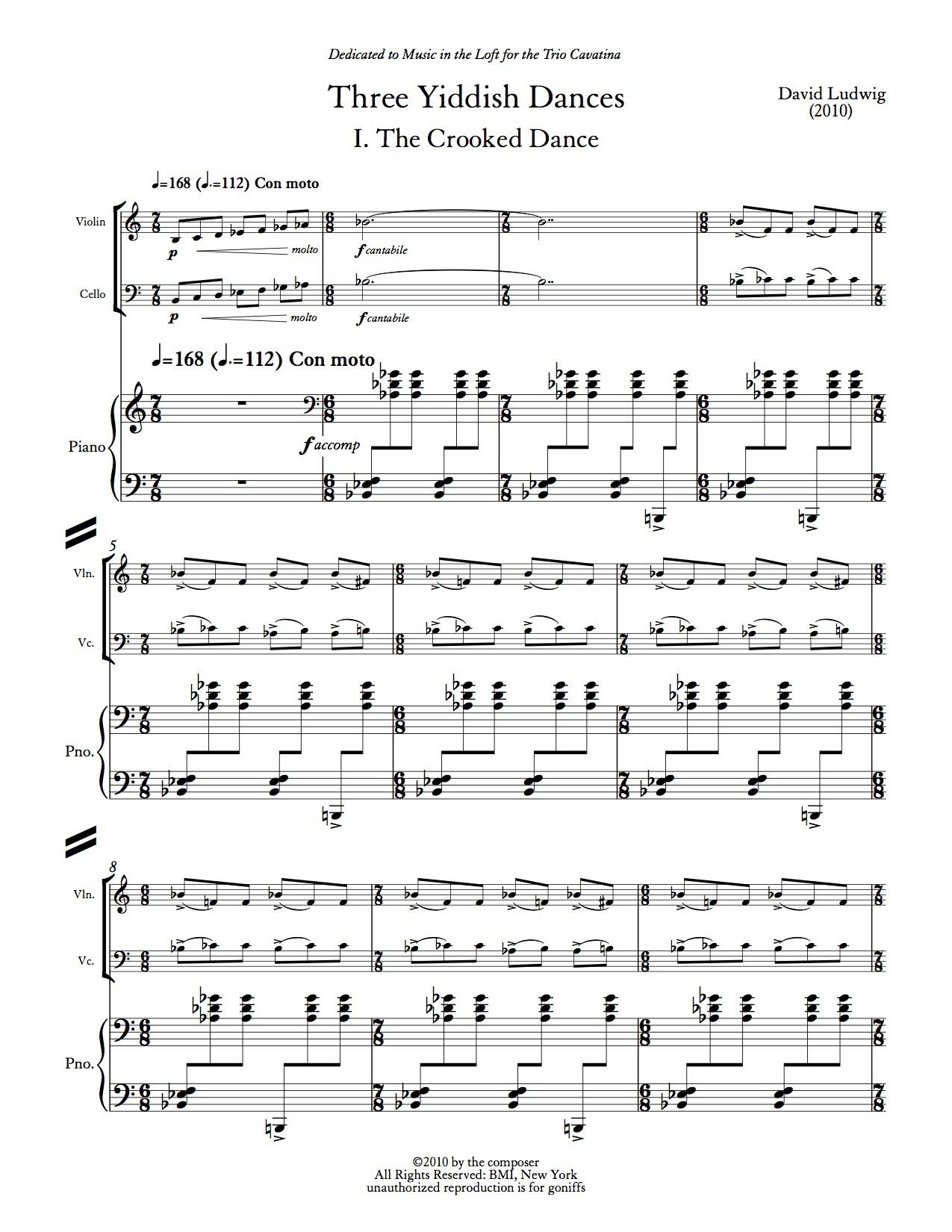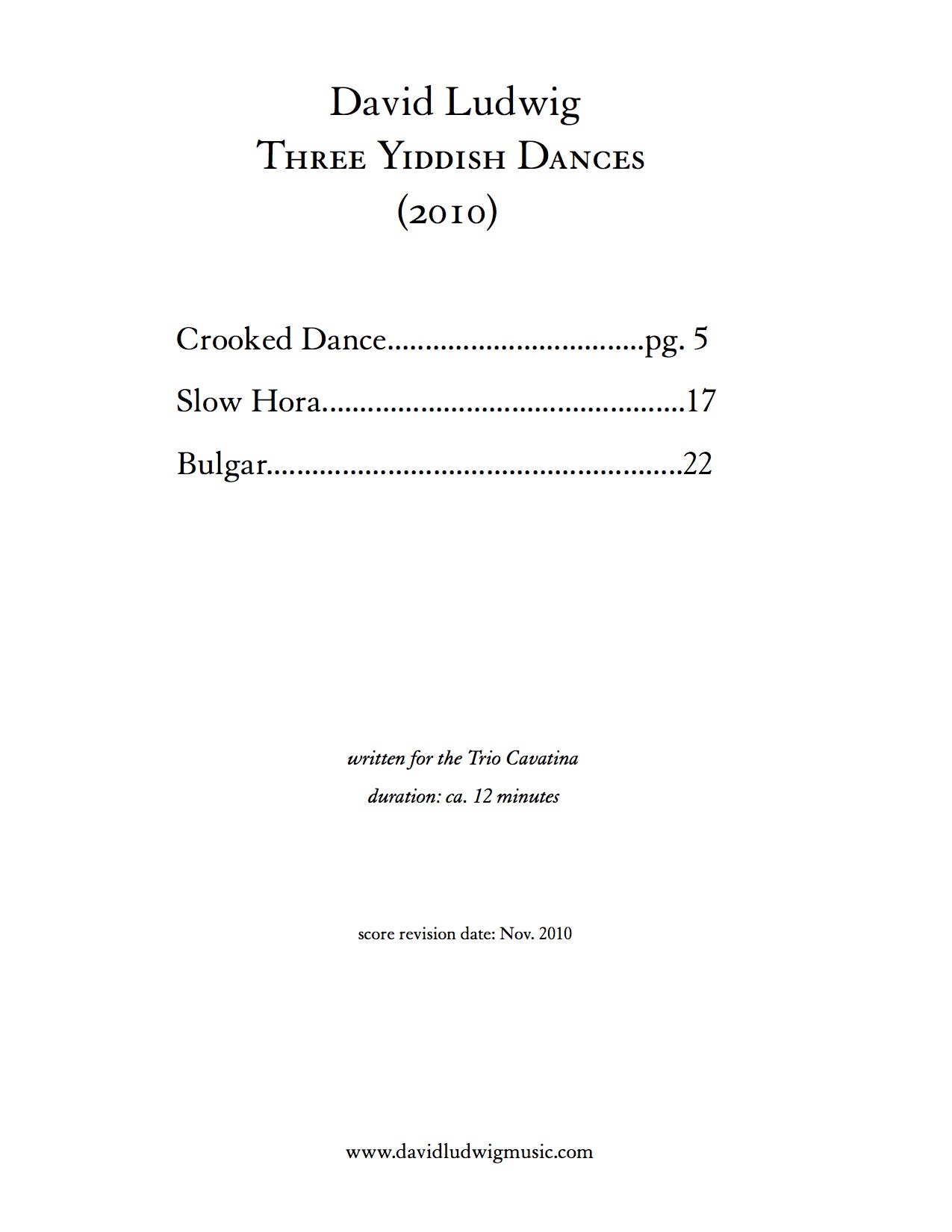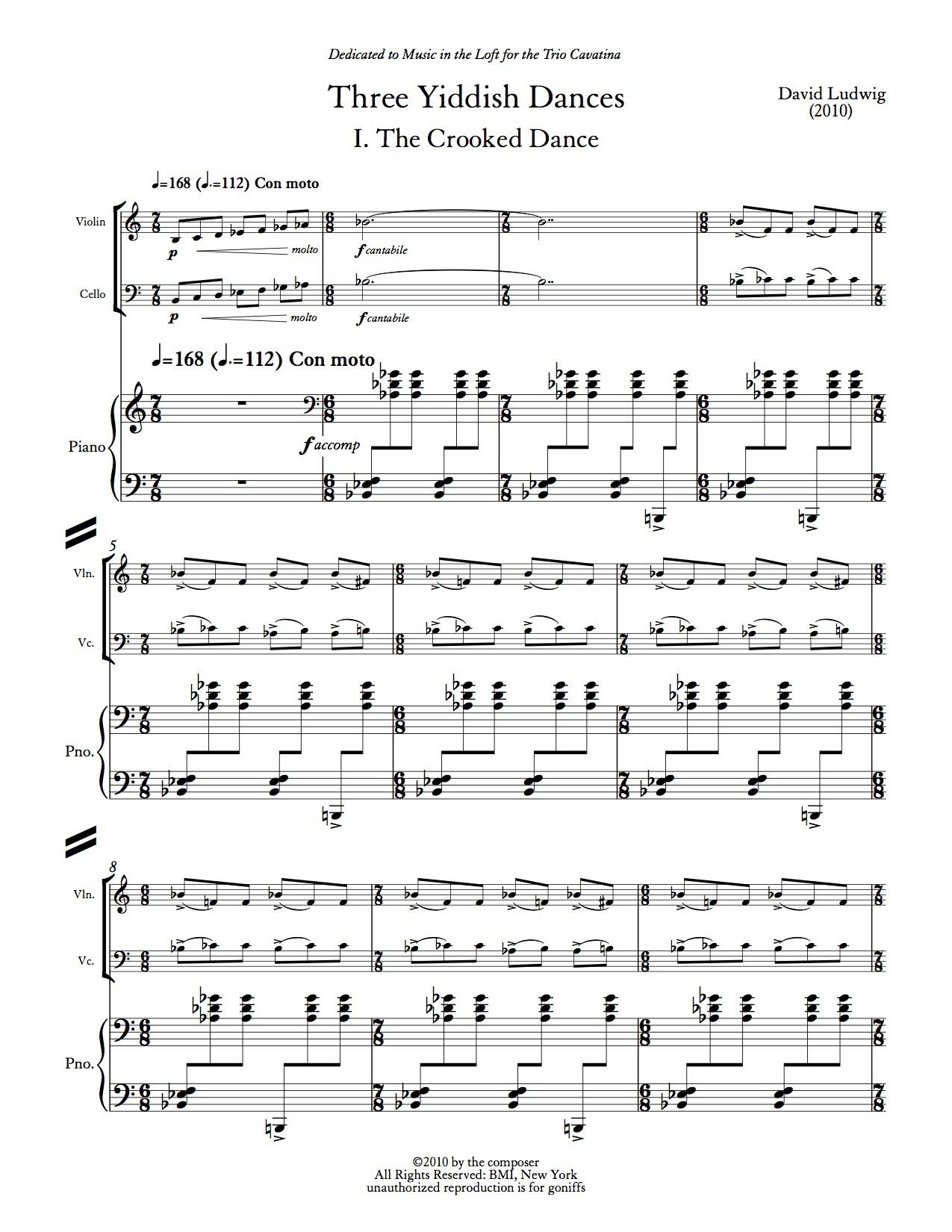 Three Yiddish Dances
Three Yiddish Dances (2010) for piano trio – 12'
–vln, vcl, pno
–Commissioned by Music in the Loft, Chicago
–Written for the Trio Cavatina
–Premiered Chicago, IL February 2010
Digital Order (PDF Download - Score Only)
Program Listing
Three Yiddish Dances (2010)
I. Crooked Dance
II. Slow Hora
III. Bulgar
Program Notes
My "Three Yiddish Dances" is a collection of dances of Eastern European and Jewish descent. The first dance is a "Krivo Horo" or "Crooked Dance:" a traditional Bulgarian form that mixes rhythmic groupings into patterns of thirteen beats. The uneven meter is typical of music from this part of the world, and it is a part of what gives the music of Eastern Europe such a vibrant energy.

The second dance is set in a steady three beats, like a waltz. It is a "slow horo" which is a form that might be familiar in a Jewish wedding ceremony. The piano is played in the beginning of the movement like a cimbalom or hammered dulcimer, and each instrument plays a solo part until the somber end of the movement.

The last dance is the "Bulgar," which you might hear played by any Klezmer band. It alternates between the lively and the schmaltzy, just to end in a festive crash.
Press Quotes
Newest of the program's pieces, and the most tuneful, was the 3-year-old Three Yiddish Dances, by David Ludwig. Two jolly dances, the first with shifting accents, frame a soulful "Slow Hora," which includes quiet drumming of the piano strings –Dallas Morning News
...talented composer, David Ludwig, gave Shanghai audience a transboundary concert in which piano, violin, cello and emcee collided and fused with each other–Shanghai Shui On Land